Earline Parmon Education Initiative Tour
The AC Phoenix News Online covered The NC Legislative Black Caucus and The Ministerial Alliance kick-off of the educational tour in honor of Former Senator Earline Parmon. This press conference was held at Emmanuel Baptist Church on Tuesday April 5, 2016.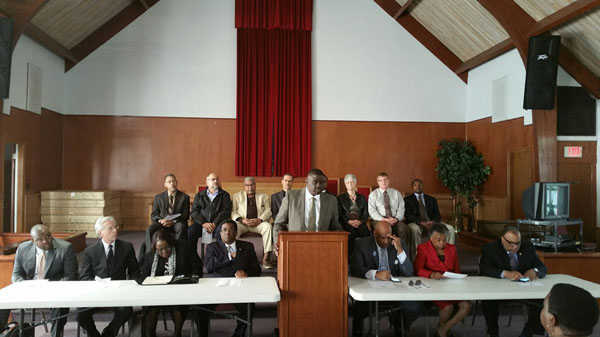 Watch the entire video for an up front and bold conversation about the problems plaguing today's African American students. Racism in the public school system is alive and pushing many of our black students away from the American dream into over-populated jails and juvenile correctional facilities that are fueling the pocket of those who don't care about anything except making money off black lives.
Many promising solutions and suggestions were offered by this powerful panel of legislators and ministers.
Parents, are you a part of the problem or a gateway for the solution? The Prophet Hosea declares in 4:6, my people are destroyed for a lack of knowledge. This press conference was packed with knowledge and "tell it like it is" conversation. We must be intentional about getting involved in training up our children for when they are old they will not depart from the positive training of a Godly parent, brother, sister, friend or mentor.
The system cannot, will not or in most cases are unwilling to solve the problems facing our young black teens. Actually in most cases the system is the problem. We must unite as a people and step outside of our selfish bubble and "be my brothers and sisters keeper".
Our youth are our future. Dr King's dream will not and cannot be realized unless we as a people step up to the plate, walk sober minded in Christ and be a part of the solution and not contribute to the problem.
Faith without works is dead. No matter what position we hold in life, we must all assume a leadership position for positive change and action. Get involved in every area of your children's lives. If you do not have children, become a mentor for someone else's child in need of leadership. Get involved in church, government and your communities. Get to know your neighbors and their needs. Be about something other than self, and one of the most important pieces to this puzzle…get out and VOTE! Our people perish for a lack of knowledge, but we also perish for lack of involvement. Every last vote really does matter and those in attendance at this community event walked away understanding Earline Parmon's words. EDUCATION MATTERS – GETTING OUT TO VOTE MATTERS!
Watch the entire press conference on our YouTube channel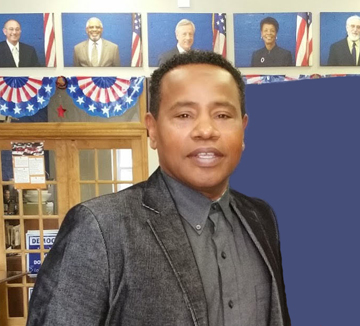 Commentary & Video by
Dorrel Brown, Publisher - The AC Phoenix News Online
Follow us on Facebook