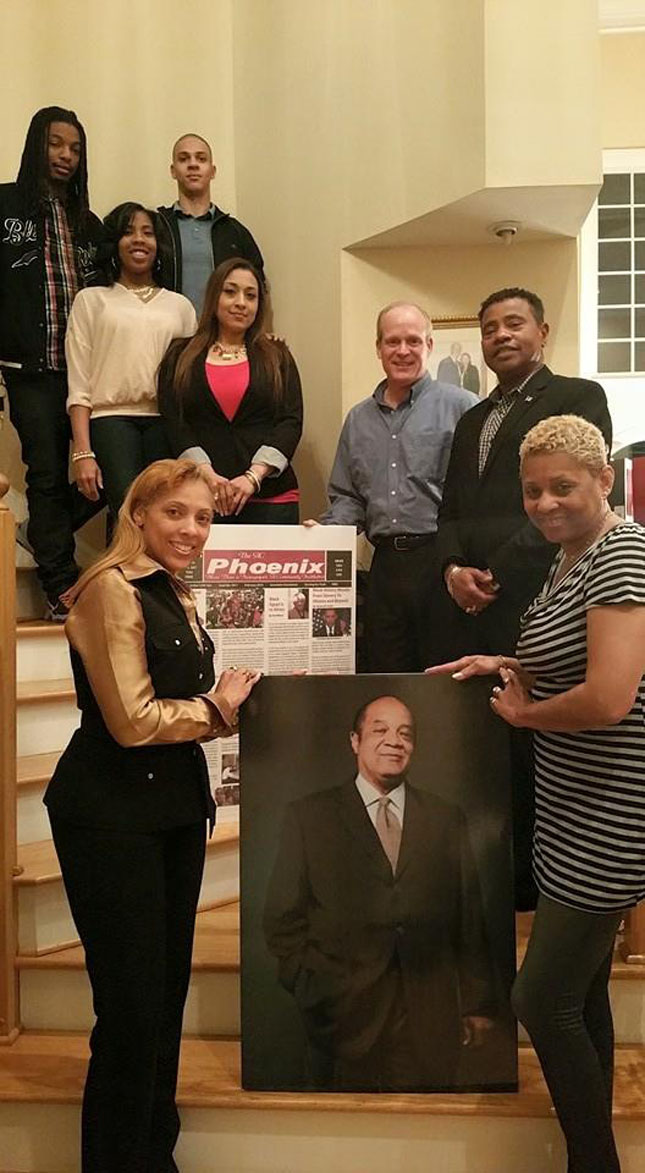 About Us
The AC Phoenix is a community newspaper founded by Rodney Jerome Sumler in 1983. The paper was originally launched as a resource for and about residents of the Piedmont Triad. Over the years The AC Phoenix extended its reach, however the primary focus continues to be on issues that affect the quality of life in our neighborhoods; including religion, education, politics, economic and development issues, and more. Our loyal readers turn to The AC Phoenix as the best source for positive news.
Entering its fourth decade of advocacy for citizens of the Piedmont Triad, the AC Phoenix recently started its new ascent to prominence as a unit of RJS Publishing, a company formed by the family of late AC Phoenix founder Rodney Jerome Sumler, for the purpose of keeping the AC Phoenix – and Sumler's legacy – alive.

In 1983, sensing an opportunity to spotlight quality of life issues for residents of the Triad, Sumler tapped into his own resources to start the AC Phoenix newspaper. Through determination and a literal door-to-door approach to gathering content and advertising, Sumler grew the paper to a circulation of 75,000 and a legacy that spans 32 years and counting.
Along the way, Sumler became a vocal advocate for citizens who relied upon his publication for an unvarnished and frank view of the issues most critical to them, including economic development, religion, business and politics. His unfailing advocacy made Sumler a target, and in 1992, he and other African-American community leaders were imprisoned as the result of a federal investigation that many people believed was racially motivated.
As with his idols, Dr. Martin Luther King Jr. and Nelson Mandela, Sumler emerged from prison with a greater sense of enlightenment and an even broader base of community support. Sumler continued his work as a publisher, author, lecturer and community champion until March 7, 2015, when he passed away suddenly while working on the latest issue of the AC Phoenix.
The homegoing services celebrating Sumler's life included a long list of well-known community and governmental leaders who eulogized Sumler and lauded his legacy, including Congresswoman Alma Adams, who presented Sumler's family with a flag that had flown over the U.S. Capitol. Sumler also was posthumously honored by Mayor Allen Joines with a declaration of March 13 as Rodney Jerome Sumler Day in the City of Winston-Salem, NC. It is the hope of RJS Publishing and Sumler's extended family and friends that on March 13 of each year, the community stops to reflect on the life and legacy of Sumler, and celebrate his vision of hope, unity and peace throughout the community. 
ARCHIVE ISSUES NEWSSTAND
We are very excited to share our archive issue newsstand section. Click on the desired thumbnail to view the entire issue. Archived issues are organized on the newsstand by year. At the bottom of the newsstand click on the year to view additional issues.